Good News for Buyers as More Listings and Lower Prices Join the Market
Blog posted On April 12, 2022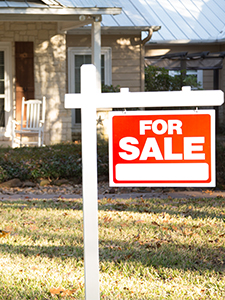 Mortgage rates have been trending higher, housing supply has been painfully low, and home prices have been soaring to new heights. Little good news has spawned from the housing market in recent months. But recent reports are offering hope for many discouraged home buyers. According to Realtor.com and Redfin, more listings are coming up in the market and more home sellers are lowering their asking prices.
During the week ending 4/2, Realtor.com found that the number of new listings jumped 8% compared to the same time last year. This followed four consecutive weeks of annual decreases in new listings. Home inventory has been a huge hurdle for home buyers in recent months. In February, total existing home inventory reached a level of 870,000 units – which equates to a 1.7-month supply. The record low for monthly housing supply was reached in January, at 1.6 months. A healthy level for existing home inventory is around six months. With fewer homes on the market, prices tend to climb higher, as does buyer competition. However, the recent upward trend in listings and inventory is a positive sign that buyers will have more options on the market soon. The peak month for listings is typically May.
As more homes enter the market and mortgage rates continue to rise, home sellers are beginning to adjust their prices. During the four weeks ending April 3, around 12% of listings saw a price drop, according to Redfin. That's up 9% year-over-year. Since August 2021, the number of price drops has been increasing at an accelerating pace every month. "Price drops are still rare, but the fact that they are becoming more frequent is one clear sign that the housing market is cooling," said Daryl Fairweather, Redfin's chief economist. "It goes to show that there's a limit to sellers' power."
So if you're feeling discouraged about your housing hunt, don't give up! Though mortgage rates have been trending higher, this could help cool off and stabilize the market. Positive signs and trend are already showing up in reports, but it may take time to see noticeable results. In the meantime, you can keep track of your personal purchasing power throughout the market changes by using our home affordability calculator.