Here's What to Expect from Tomorrow's Fed Announcement
Blog posted On November 01, 2022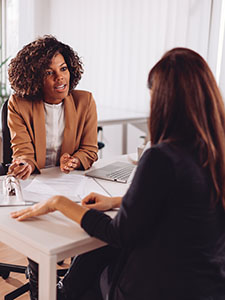 How much higher will rates get? Time will tell, but tomorrow all eyes are on Fed Chair Jerome Powell. Tomorrow is the penultimate Fed interest rate announcement of the year. Economists largely expect another 0.75% increase. The Fed rate hike probability is almost certain, but what comes after is not.
The final Federal Reserve interest rate hike of 0.75%?
If economists' predictions ring true, tomorrow will mark the fourth consecutive hike of 75 basis points, or 0.75%. This rate hike pace will go down as one of the fastest in history, but the hope is that it will hamper high inflation. It's unlikely that tomorrow will be the last of rate hikes, but it could be the last this lofty. A couple weeks back, the market got an inside scoop from San Francisco Fed member Mary Daly. "We might find ourselves, and the markets have certainly priced this in, with another 75-basis-point increase," she notes. "But I would really recommend people don't take that away and think, well it's 75 forever." Daly then went on to say that it's time to start discussing the plan for easing up on rate hikes. Of course, the markets responded positively to this news – even if it was just hinting at starting the discussion.
All eyes on Powell
The market's well prepared for tomorrow's hike – at this point, it's already old news. What everyone's looking forward to is the press conference with Jerome Powell at 2:30 pm ET. Many believe that he could signal a smaller rate hike at December's meeting. However, he may be wary of any indication before seeing the inflation numbers later this month and early next month. It also isn't solely up to him. The other members of the Fed have a say in the rate hikes. "Both Cleveland Fed President Loretta Mester and St. Louis Fed President James Bullard both suggested in October they'd favor 75-basis-point increases in December," writes Sarah Foster, economy reporter at Bankrate.
The meat is in the data
While Powell's comments may affect the markets, the most influential factor is still the data. "Any new trend toward lower rates will depend upon inflation and economic data," writes Matthew Graham, COO of Mortgage News Daily. "To a lesser extent, Fed policy changes can shape trends, but ultimately, if Fed policy is well understood to be a function of inflation and the economy, then we're right back to watching the data." Specifically, the consumer price index is the key. When that starts reflecting cooler inflation, the Fed will feel more confident about easing up.
The market has seen great bouts of volatility this year, but there are still opportunities for those looking to buy a home. When volatility is high, many look for a certain stability of a rate lock. Ask us about our Lock N Shop options today.
Sources: MarketWatch, Mortgage News Daily, Reuters