HUD Holds FHA Premiums Steady, Home Buyers Still Win
Blog posted On April 06, 2021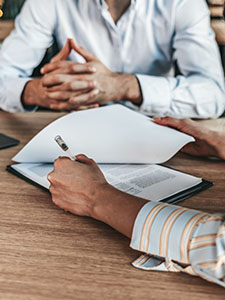 Last week, U.S. Department of Housing and Urban Development (HUD) Secretary Marcia Fudge announced that there would be no cuts to FHA mortgage insurance premiums (MIPs). Most of the housing industry had hoped for a 0.25% reduction, but for now the benchmark annual MIP rate will remain at 0.85%.
Mortgage insurance premiums are fees that help finance FHA Loans. FHA Loan borrowers will pay MIPs in two parts – an upfront funding fee and an annual recurring fee. Your upfront funding fee is paid at closing and is typically 1.75% of the home's purchase price. Your annual recurring fee is paid every year and is around 0.45% - 1.05% of your purchase price for most borrowers.
Four years ago, former President Obama had announced a 25-basis-point (0.25%) reduction on MIPs near the end of his presidency. However once former President Trump took office, he decided to leave the insurance rates at 0.85%. When President Biden took office earlier this year, "observers expect[ed] the Biden administration to follow through on [Obama's] 25-basis-point cut and potentially go even further," according to contributors at American Banker Magazine.
It was somewhat surprising when Fudge announced that the HUD would not be making changes to FHA insurance rates. In her statement, she pointed to several reasons why they decided to leave rates where they are. One was the overall health of the Mutual Mortgage Insurance Fund (MMIF). "The health of FHA's Mutual Mortgage Insurance Fund has remained resilient despite the financial challenges faced by homeowners with FHA-insured mortgages in 2020," she said. "The fund stands at more than $80 billion and remains well above the 2% minimum capital reserve required." She also noted that increased delinquencies were another risk in lowering premiums, stating that it is the HUD's "duty to manage risks and the overall health of the fund."
The National Association of REALTORS® (NAR) and Community Home Lenders Association are both proponents for MIP cuts, arguing that the reductions would decrease monthly mortgage payments for thousands. This could especially help low- and moderate-income borrowers who might be struggling from job losses or other COVID-related issues.
Fudge addressed these concerns in her statement, reminding everyone about the extensive housing assistance from the American Rescue Plan. "The American Rescue Plan recently signed into law by President Biden includes crucial and unprecedented resources for housing, including a nearly $10 Billion Homeowner Assistance Fund, to help homeowners behind on their mortgage and utility payments and avoid foreclosure and eviction," Fudge said. "The actions we are taking now will help position the FHA program to continue to fulfill its critical mission in the future."
Bob Broeksmit, president of the Mortgage Bankers Association (MBA), expressed his support for Fudge's decision. "MBA commends Secretary Fudge for maintaining FHA's current mortgage insurance premium pricing until we have a clearer picture of the long-term impact of the pandemic on FHA borrowers and the insurance fund," he said. "While it is desirable to have lower mortgage financing costs, particularly as rates rise and home prices continue to increase, we agree with HUD that we need more data about how the more than 1 million FHA loans that are delinquent perform as they exit COVID-19-related forbearance."
What does this mean for you? If you've already have locked in your FHA Loan, then nothing will change. But if you're on the hunt for a new home, this could mean good news. A cut in MIPs would have added even more incentive for people to flood the market giving you more buyer competition. With the current record-high demand and historically low inventory, this would have driven home prices up even more than they already are.
The next possible MIP rate cut would be announced by Fudge in her second-quarter report to Congress. For now, they will remain where they are. "We will continue to rigorously evaluate our strategy and work transparently with Congress," said Fudge. "Our number one priority is helping families keep their homes and remain safe as we work toward an equitable recovery."
If you have any questions about your MIP, let us know. If you would like to get an estimate of your costs with an FHA Loan, click the "Get Started" button above.
Sources: HousingWire, MSN, The Mortgage Reports