Market Update: Rates Drop; Case-Shiller Home Price Index and Construction Spending Coming Up This Week
Blog posted On May 30, 2022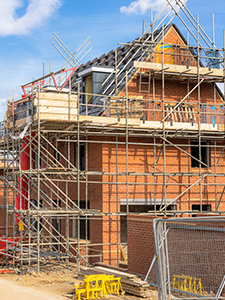 Mortgage rates fell to their lowest level in over a month last week, according to the average data from Mortgage News Daily. One of the main causes for the downward trend is the continued declines in the stock market. Last week, there was a specific drop following the new home sales data. So, the silver lining of the seemingly poor trends in market-moving reports (like new home sales) is their potentially positive impact on rates.
This week, the Case-Shiller home price index and the report on construction spending are schedule for release on Tuesday and Wednesday, respectively.
The S&P Case-Shiller home price index tracks changes in the value of homes involved in two or more sales transactions across 20 major metropolitan areas throughout the country. Though the data lags by a month, it is still used to gauge home price appreciation trends. In March, home prices accelerated at a faster rate of 2.4% month-over-month and 20.2% year-over-year. Right now, the combination of higher home prices and rising mortgage rates are starting to affect multiple aspects of the housing market. Home prices will eventually have to reach their peak acceleration rate but if you're waiting for home prices to drop, you may be waiting a while. And the longer you wait, the higher mortgage rates could climb.
The U.S. construction spending report tracks total spending on private and public construction projects. In April, construction spending inched up 0.1% month-over-month and 11.7% year-over-year. Residential construction spending led the way in the total increases, rising 1% month over month. Nonresidential construction spending fell 0.8% month-over-month.
If you're considering building your home but are worried that rates might fall, contact us. We offer several rate lock programs that can prevent your mortgage rate from rising while you're building your home and float down once if the market rate falls.
Sources: Bloomberg, Census.gov, Mortgage News Daily