Market Update: Rates Fall; Construction Spending and Jobs Reports Coming Up This Week
Blog posted On August 01, 2022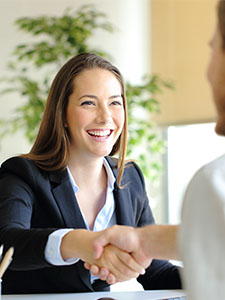 Mortgage rates took a sharp downward tumble last week after the Federal Open Market Committee (FOMC) announced another aggressive rate hike, and the GDP estimate showed another negative number for Q2 of 2022.
It may sound confusing that a sharp rate hike would be a contributor for lower mortgage rates, but it's important to remember that the Federal Reserve's benchmark rate does not directly dictate the movement of mortgage rates. Plus, by the time the Fed announces the rate hike, the market has already prepared for it. The market tries to predict the Fed's decision ahead of time based on commentary from Fed members, recent economic data, and other factors. And this time around, it was almost certain that the Fed would hike the benchmark rate by another 75 basis points. Therefore, the market wasn't surprised by the announcement.
What perhaps was a bigger influence on rates was the wording in the Fed policy statement and the press conference with Fed Chair Jerome Powell – both of which give the market a sneak peek of rate hikes to come in the upcoming months. One of the bigger takeaways from Fed Chair Powell's press conference was his statement that "the Fed Funds Rate was now at neutral levels and the pace of rate hikes may need to slow down in response to economic strain," writes Mortgage News Daily COO, Matthew Graham. "Today's net effect was for a small but swift decline in rate hike expectations by late 2022 and early 2023. Based on the rationale above, this should be good for mortgage rates and indeed it was."
Additional data that was arguably a larger contributor to the swift decline in rate trends was the GDP data. This was the second release in a row that showed negative numbers for the GDP estimate for Q2 of 2022. This only strengthens the claim that a recession could be around the corner, or even here already. When the economy slows (for instance, a recession), interest rates tend to drop lower.
This week in economic and housing reports we have the construction spending report and the Job Openings and Labor Turnover Survey (JOLTS).
The U.S. construction spending report tracks total spending on private and public construction projects. Last month, construction spending showed a 0.1% drop in May's construction spending. While nonresidential spending decreased, residential spending climbed 0.2%
The Labor Department's Job Openings and Labor Turnover Survey (JOLTS) tracks month-to-month changes in job openings, hirings, and voluntary quits. In May, job openings decreased by 427,000 to a level of 11.3 million. This is 6.9% lower than April's job openings level. Jobs data can be a large indicator of a recession if things like unemployment increase, and job openings and quits decrease.
In the midst of economic uncertainty, your home can be your greatest source of financial security. Having an ability to withdraw money from your home's equity 24/7 is a huge asset. Ask us about our home equity line of credit (HELOC) and All In One Loan™ options today.
Sources: Bloomberg, BLS, Census.gov, Mortgage News Daily, Mortgage News Daily