Market Update: Rates Fall, NAHB Housing Market Index, Housing Starts & Building Permits, and Existing Home Sales
Blog posted On July 19, 2021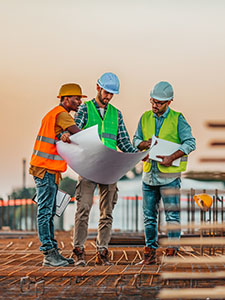 Last week, mortgage rates fell to some of their lowest levels in months after the Federal Housing Finance Agency (FHFA) announced the removal of the Adverse Market Refinance Fee. As of last Friday, lenders no longer have to pay a fee amounting to 0.5% of every refinance. "Santa Claus has come early for homeowners looking to refinance their mortgages," said Greg McBride, CFA, Bankrate chief financial analyst.
This week, there are several important housing reports scheduled for release. On Monday morning, the National Association of Home Builders (NAHB) will release their housing sentiment index. On Tuesday morning, housing starts and building permits are scheduled for release, and on Thursday existing home sales are scheduled for release.
The National Association of Home Builders' (NAHB) housing market sentiment index is based on a survey of home builders' perceptions on current sales activity, sales expectations for the next six months, and buyer foot traffic. Any reading above 50 is considered positive. In June, builder sentiment dropped 2 points to a level of 81. "Higher costs and declining availability for softwood lumber and other building materials pushed down builder sentiment in June," said NAHB Chairman Chuck Fowke, a homebuilder from Tampa, Florida.
Housing starts track ground broken on residential projects and building permits track permits issued. In May, housing starts rose 3.6% to a seasonally adjusted annual rate of 1.57 million units. Building permits, however, fell 3% to a rate of 1.68 million. The high prices of building materials have been putting more pressure on home builders and home prices.
Existing home sales or resales track the sales of previously constructed homes and make up approximately 90% of residential real estate transactions. Existing sales fell 0.9% in May, down to a seasonally adjusted annualized rate of 5.8 million. "Sales are essentially returning towards pre-pandemic activity," said National Association of REALTORS® (NAR) chief economist Lawrence Yun. "Lack of inventory continues to be the overwhelming factor holding back home sales, but falling affordability is simply squeezing some first-time buyers out of the market."
With the elimination of the Adverse Market Refinance Fee, homeowners have more opportunities to take advantage of the low-rate environment. By lowering your mortgage rate with a refinance, you could save hundreds of thousands of dollars on mortgage interest, remove costly mortgage insurance, take cash out, or pay off your mortgage sooner than before. If you would like you explore your refinance options, let us know!
Sources: Bankrate, CNBC, CNBC, CNBC, MarketWatch, Mortgage News Daily