Market Update: Rates Fluctuate; Job Openings and Consumer Price Index Coming Up This Week
Blog posted On March 07, 2022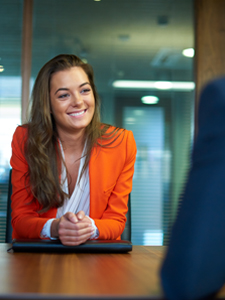 Mortgage rates saw a sharp downward trend near the beginning of last week. Then, on Wednesday, Federal Reserve Chairman Jerome Powell told Congress that the Fed still plans to bump up the benchmark interest rate in its March meeting – but only by 25 basis points. This sent mortgage rates back on an upward trend because the bond market doesn't like inflation, and inflation levels are very high right now. One of the Fed's tools to combat inflation is the benchmark interest rate. The higher the rate hike, the greater likelihood of lowering inflation.
This week, both the Labor Department's Job Openings and Labor Turnover Survey (JOLTS) and the consumer price index (CPI) are scheduled for release.
The Labor Department's JOLTS tracks month-to-month changes in job openings, hirings, and voluntary quits. In December, the number of job openings was little changed at 10.9 million. Hires and total separations decreased to 6.3 million and 5.9 million, respectively. The quits rate and layoffs and discharges rate were also little changed. The apparent pause in the job market was typical for a holiday season, when everything tends to slow down a bit. The largest gain in job openings was in the accommodation and food services sector, up by 133,000. It's possible that this week's JOLTS could show a continuing slowdown in job openings as the Omicron variant continued to impact markets in January.
The CPI tracks the changes in the average prices of a fixed basket of goods and services sold to final consumers. In January, the CPI rose 0.6% month-over-month, which brought the annual level of inflation to a 40-year high of 7.5%. The core CPI, stripping out food and energy, reached a level of 6% year-over-year—also a 40-year high. Following January's release of the consumer price index, many experts—including Federal Reserve members—hinted that a 0.5% rate hike was a possible outcome of the Federal Open Market Committee's March meeting. Now, with the developing situation in Ukraine, Fed Chairman Jerome Powell said that a 0.25% rate hike is more likely. But if February's consumer price index report shows that inflation is even higher than January, the Committee would consider a larger hike. "To the extent that inflation comes in higher or is more persistently high than that, we would be prepared to move more aggressively by raising the federal funds rate by more than 25 basis points at a meeting or meetings," said Powell.
With rate hikes on the horizon, now is the time to lock in your mortgage rate. Rates have been trending slightly downward since the news in Ukraine, so it could be a great option to explore our rate locks. With a rate lock, you can set your rate at the current market offerings and keep it there for a set amount of time—usually between 30 days and 60 days. To learn more about our rate lock options, contact us today.
Sources: Bloomberg, Bureau of Labor Statistics, CNBC, CNBC, MBS Highway, Mortgage News Daily