Market Update: Rates Trend Upward, Housing Market Sentiment Index, Housing Starts and Building Permits
Blog posted On August 16, 2021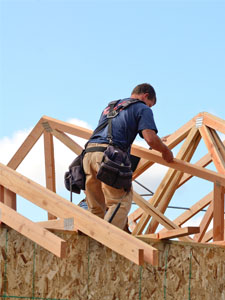 Last week, mortgage rates saw a slight upward trend after hitting six-month lows the week before. Strong jobs reports pushed rates slightly higher, but economic risks related to the Delta variant could keep them low. If COVID cases calm down or school starts without a noticeable uptick in case numbers, the Fed might be more inclined to push the benchmark rate up. The next few weeks should provide more data on the rise in cases. This coming week, the National Association of Home Builders' (NAHB) housing market sentiment index is scheduled for release as is the report on housing starts and building permits.
The NAHB housing market sentiment index is based on a survey of home builders' perceptions on current sales activity, sales expectations for the next six months, and buyer foot traffic. Any reading above 50 is considered positive. In July, the index dropped slightly to a level of 80, largely reflecting the shortage of building materials and skilled laborers. These factors, as well as a challenging regulatory environment are putting upward pressure on home prices, though home buyer demand remains strong. One component of the housing market sentiment index that measures sales expectations over the next six months increased two points to a level of 81. However, with rising concerns over the COVID Delta variant, this level could change.
Housing starts track ground broken on residential projects and building permits track permits issued. In June, housing starts rose 6.3% to a seasonally adjusted annual rate of 1.6 million while building permits fell 5.1% to a rate of 1.6 million. High softwood lumber prices are one of the biggest factors contributing to home builders' struggles. However, "we look for a modest rebound in home sales and new home construction in the second half of the year," said Sam Bullard, a senior economist at Wells Fargo in Charlotte, North Carolina.
Other market-moving reports scheduled for release this week include retail sales, the weekly mortgage application survey, and the weekly jobless claims report.
Another large factor contributing to home builder pressure is the high demand of home buyers. Many buyers want to take advantage of the historically low mortgage rates, causing historically high competition. If you're looking at buying a house in the current market, consider getting started on your preapproval now. Getting preapproved is a great way to strengthen your offer and stand out from the others.
Sources: CNBC, MarketWatch, Mortgage News Daily