The Temporary Interest Rate Buydown: The Secret Hack to Rising Mortgage Rates
Blog posted On June 23, 2022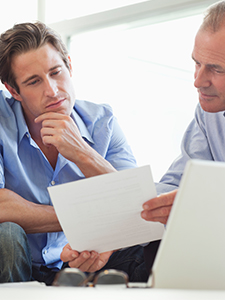 Mortgage rates are trending higher, which will ultimately help stabilize the housing market in the long run. But that doesn't make it any easier on your wallet right now. Other programs, like our Mortgage Payment Buydown Program, can help lower your interest rate right now.
Program Overview
The Mortgage Payment Buydown gives home buyers a lower rate on their mortgage for up to three years. After the buydown period is over, the mortgage rate will return to its initial level and continue the rest of the term as a fixed rate.
How it Works
The home buyers decide how many years they want a lower mortgage rate (1, 2, or 3) – this is the buydown period.

A cost of the prepaid interest is paid at closing.

This lowers the mortgage rate by up to 3%.

The mortgage rate will rise by 1% each year during the buydown period.

After the buydown period is over, the mortgage will return to its original level and continue as a fixed rate.
Example Scenario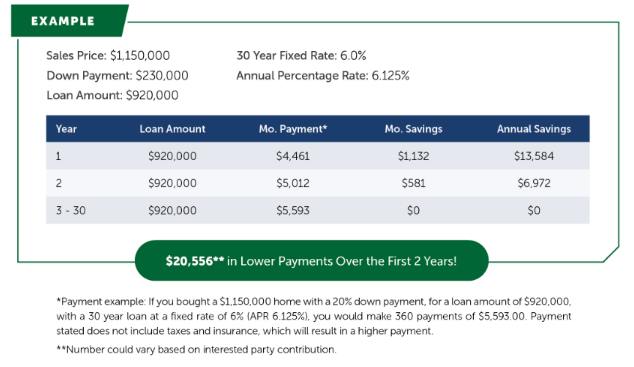 Who Can Pay for the Buydown?
Builders – Rather than incentivizing buyers with upgrades like granite countertops, the builder can offer to pay some or all of the cost of the prepaid interest.
Sellers – The prepaid interest can be a form of a seller concession to sway buyers in a competitive market.
Buyers – Buyers can also pay their own prepaid interest. Sometimes they can shift some of their down payment toward the fee.
Mortgage Payment Buydown Benefits
The IMortgage Payment Buydown Program can be a beneficial tool for various parties in several different situations.
Builders, Sellers, or Other Interested Parties – Anyone looking to incentivize a buyer can cover the cost of the prepaid interest, which will greatly increase the buyer's savings from this program.
Renters Transitioning to Buying – Ready to buy but not ready for a higher interest rate? As interest rates continue to rise this loan becomes especially important for those looking to lock in a lower rate now.
Buyers Expecting a Raise – This program could be especially beneficial for recent medical school or other post- graduate program graduates who expect to see an income increase soon.
Buyers with Temporary Income Decrease – If you or your partner is out of the workforce for a period of time, this program can provide the necessary financial aid until they are able to earn an income again.
Don't let rising rates intimidate you from buying your dream home. Contact us to learn more about our unique buydown program.