VA Mortgages Will Become Cheaper in April, Just in Time for the Spring Buying Season
Blog posted On April 07, 2023
The spring home buying season is gearing up, and there is good news coming for VA buyers, just in time for the upcoming season. Earlier this year, the U.S. Department of Veteran Affairs (VA) announced that funding fees for purchase, construction, and cash-out refinance loans would be reduced on loans closed on or after April 7, 2023, and prior to November 14, 2031. The reduced fee will depend on the down payment amount, loan type, and whether the borrower has ever used a VA Loan in the past.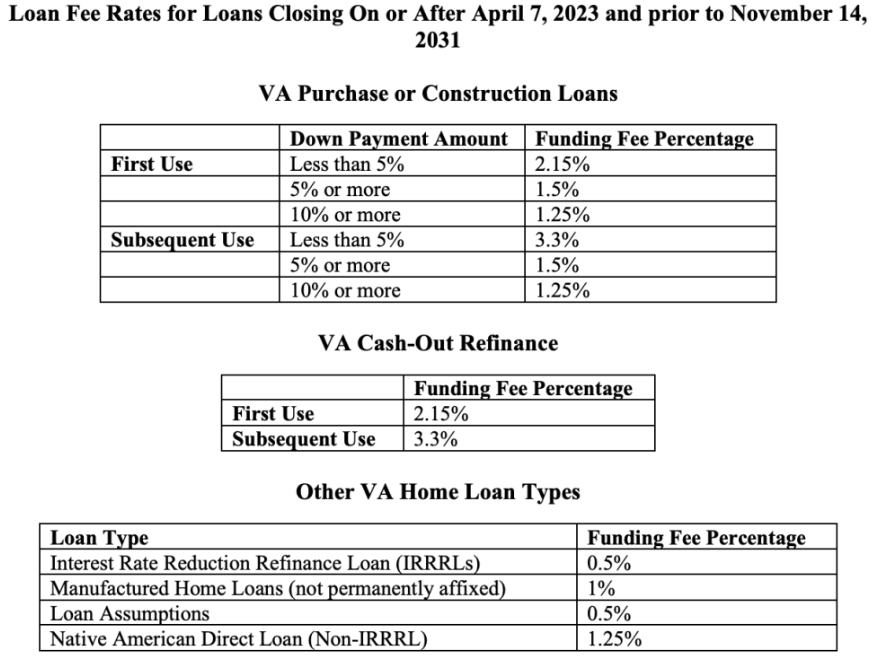 What is a VA Funding Fee?
The VA funding fee is a one-time fee paid to the Department of Veteran Affairs to support the VA Loan program. The amount that the borrower pays is based on the amount of money that is being put down on the home. The fee is added as part of the closing costs the borrower pays at closing. So, the lower funding fees will result in less money the buyer needs to bring to the closing table.
Do All VA Borrowers Have to Pay a Funding Fee?
No! Not all VA borrowers have to pay the funding fee.
If you meet the below requirements, the fee can be waived:
- Any person eligible for or is already receiving compensation for the VA for a disability received while in the service
- Any person who's eligible for VA disability compensation but who is instead receiving retirement or active-duty pay
- Surviving spouses of veterans who qualify for or receiving dependency and indemnity compensation
- Serve members with a proposed or memorandum rating that is received before the closing date, declaring they are eligible for compensation for a pre-discharge claim
- Active-duty service members who have received a Purple Heart
Are You Ready to Apply for a VA Loan?
A VA Loan is a great way to break into homeownership because they require little to no money down.
Reach out to us today to determine your eligibility!
Source: Forbes