What's Driving Mortgage Rates and Why Do They Need to Rise?
Blog posted On February 22, 2022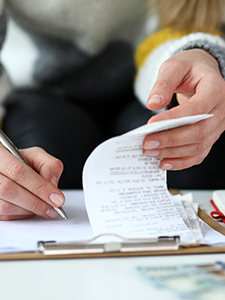 Mortgage rates have been consistently trending higher since the start of 2022. Recently, they reached levels not seen since before the pandemic. Many factors have contributed to the rise, and the effect has been a busy market. Homeowners are considering refinances, home buyers are pushing home inventory levels to an all-time low, and home builders are feeling decreasingly confident in the market outlook. But some housing experts argue that increasing mortgage rates aren't actually a bad thing. In fact, they could actually help the market get to a healthier place.
In a typical housing market, mortgage rates might ebb and flow with the different housing reports that are released throughout the week. But the current housing market is far from typical. Right now, these are the main factors driving mortgage rates:
Inflation levels – Annual inflation levels are at a 40-year high, according to the consumer price index. When this data was released, the 10-year Treasury yield (which is largely correlated with mortgage rates) surged much higher. Inflation is indirectly pushing rates much higher because it increases the likelihood that the Federal Reserve will hike the benchmark interest rate in March.

Fed's policy response – Following the inflation news, the Fed Funds Futures (the market's predictions for Fed rate hikes) increased to a probability of 90% that the Fed will raise rates 0.50% by April. Different Fed members have commented on rate hikes, including James Bullard, Fed President of St. Louis. Bullard said that he would like to see a 1% increase by July 1st. This sent the 10-year Treasury yield into a huge spike. Although the spike later cooled off, it shows how much influence Fed policy predictions can have on rates.

Not necessarily geopolitical risk – Shortly after Bullard's comments, predictions of the Russia and Ukraine situration were circulating the internet. This news sent Treasury yields back down to where they started before the consumer price index data was released. Although rates are concerned with geopolitical risk (war typically puts a strain on economies), their main concern right now is inflation and the Fed's policy response.
Many people hear 'rising mortgage rates' and think higher cost to borrow, more money spent, and ultimately bad news for their wallets. But in the current atypical housing market, rising rates might not be the worst thing.
Logan Mohtashami, lead economist at HousingWire, explains that, although the housing market is hot, it's not necessarily healthy.
Home inventory for existing homes is at a record low – 860,000, which is equivalent to 1.6 months at the current sales pace.

Because buyer demand is so high and the options for homes on the market are so limited, prices are soaring.

New homes aren't much cheaper either. Soaring material prices are forcing home builders to pass off some of these costs to buyers.

Plus, 90% of real estate transactions come from existing home sales, not new home sales.

We saw the same issue from 1996 to 2005 when home prices were accelerating, and home builders tried to ease prices by adding more new homes to the market.

But what helped boost home inventory wasn't new homes being built, it was fewer people in the market for a home purchase.

In other words, demand weakness helped boost home inventory.
Mohtashami argues that as long as mortgage rates can stay between 4% and 4.5%, housing should cool down in terms of creating more days on the market, less buyer competition, and lower home prices. Then, more sellers might be willing to put their homes on the market because they know finding another home won't be as difficult.
Overall, rising mortgage rates are inevitable. Although we've been enjoying record low rates for the past two years, we've also been seeing record high home price acceleration and record low home inventory. Rising rates may not sound ideal, but in the long run they should help the market stabilize.
If you're debating whether to buy now or wait, check out our home affordability calculator to compare your purchasing power in different scenarios.
Sources: CNBC, HousingWire, MarketWatch, Mortgage News Daily, Mortgage News Daily, National Association of REALTORS®