CMG Home Loans Welcomes Area Sales Manager Valerie Goebel
News posted On November 06, 2023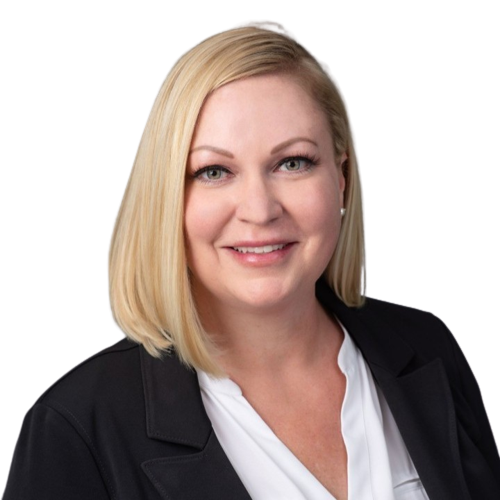 BOISE, ID – CMG Home Loans, the retail division of well-capitalized privately held mortgage banking firm, CMG Financial, announced today the hire of Area Sales Manager, Valerie Goebel. A skilled mortgage expert with a lifetime of detailed knowledge of the Boise area, Goebel will be leading a talented team that is prepared to serve the unique needs of the Idaho and Utah markets.
Prior to joining CMG, Goebel spent 16 years serving Idahoan homeowners and buyers at KeyBank. Starting as a Loan Officer, she advised and originated residential mortgage loans while working with group of retail branch teams to service the mortgage requests and applications. Shortly after joining KeyBank, she rose to the position of Branch Manager, where she built her team and grew the branch's balance sheet and profitability. Following her success in this role, she was promoted to the Area Retail Leader for multiple locations across the Treasure Valley. From there she became the Idaho District Mortgage Market Manager and then the Private Bank Home Lending Leader in the Northwest Region.
"We are very excited to welcome Valerie to CMG's Western Division," said Chip Larson, Western Divisional Vice President. "Valerie's reputation as a leader in the industry along with the respect she garners from her peers was a major consideration in recruiting Valerie to CMG. We are looking forward to partnering with Valerie to continue our strong history of growth in our retail channel."
"My excitement to join CMG came from the interactions I had with the leadership team," said Goebel. "The forward-thinking mentality each leader shared and sincerity in their desire to help every team member succeed. It was contagious! Every team member lives by 'Every Customer, Every Time. No Exceptions, No Excuses.'"
About CMG
CMG Mortgage, Inc. (NMLS #1820) is a well-capitalized mortgage bank founded in 1993. Founder and CEO, Christopher M. George, was Chairman of the Mortgage Bankers Association in 2019. CMG makes its products and services available to the market through three distinct origination channels including retail lending, wholesale lending, and correspondent lending. CMG currently operates in all states, including District of Columbia, and holds approvals with FNMA, FHLMC, and GNMA. CMG is widely known through the mortgage banking and housing markets for responsible lending practices, industry and consumer advocacy, product innovation, and operational efficiency.
Media Contact:
Annaugh Madsen
Phone: (667) 260-6360
Email: amadsen@cmgfi.com